Here are some pictures of members hard at work, where would we be without volunteers?
Also thanks to Ann for the tea, coffee and sausage rolls, to Sheila for storing our books, Yvonne who managed to avoid getting in a picture!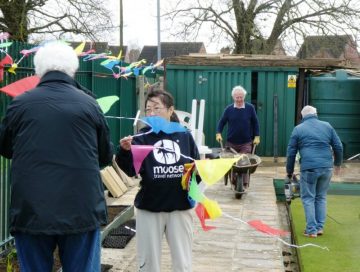 Norman, Mayumi, Mike and Barry.  What can't be seen in the
picture is Karen coming along behind Barry, clearing up his
mess!